The Handy Guide to Buy Here, Pay Here Car Lots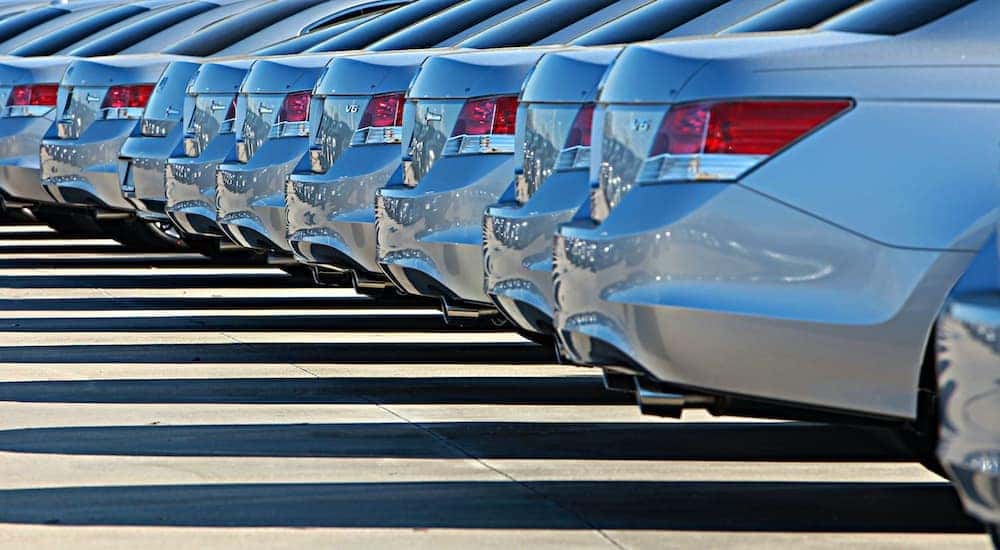 Are you in need of a new vehicle, but you're worried about your credit? Buy Here, Pay Here car lots are your saving grace. As a dealership that offers in-house financing, we make it much easier to drive off into the sunset with your new or used vehicle. No matter what kind of shape your current credit score is in, we will still get you that car loan so that you can have a reliable mode of transportation. Instead of financing through a third-party bank, you can do it through us! Our experts have also put together this handy guide to help you understand how this concept works. Let's dive right in!
What Are Buy Here, Pay Here Car Lots?
Buy Here, Pay Here (BHPH) car lots are centered around the idea that bad credit shouldn't prevent you from having a vehicle. In today's world, it's nearly impossible to get around efficiently without your own vehicle, especially if you don't live in an area with reliable public transportation. While people who live in the city can usually get around alright, people in rural areas have to rely on themselves to get anywhere.
At BHPH car lots, the dealership sells the vehicle and acts as the bank for folks who wish to finance it. A traditional car dealership will get in touch with bank lenders on the buyer's behalf to secure a fair financing deal, which can be difficult if you have poor credit. However, here at Auto Now, we handle all of the financing details in-house. There is no credit check, but you do need to fill out an application and verify your source of income to support the sale.
The Benefits of Buy-Here, Pay-Here Car Lots
Besides not having to worry about being declined for less than stellar credit, there are many advantages to financing a vehicle through BHPH car lots. All credit levels are accepted, even zero credit. Typically, when a person has no credit, it's usually because they are young adults who haven't had the need to open up a credit line yet. Does that mean they shouldn't be allowed to finance a car? Absolutely not! Our experts here at Auto Now provide a great jumping-off point for people to kick start their credit scores.
The first point also applies to folks who have fallen on hard times. While we wish that everyone could live perfectly happy with no issues, life happens. Divorce, bankruptcy, the death of a loved one, and so many other life events could make just about anyone take a turn for the worst financially. Here at Auto Now, we give people a second chance. You can start repairing or rebuilding your credit one step at a time with our Buy Here, Pay Here financing terms.
Another benefit to Buy Here, Pay Here car lots is an easy application process with a quick approval time. All you have to do is fill out our simple form with your basic information and verify your income. We offer these forms on our website so that you can get everything done before stopping by for a visit. Since it only takes 10 minutes to get approved online, this will save you time when you arrive at one of our dealerships.
One of the common misconceptions of Buy Here, Pay Here car lots is that you'll be slapped with a sky-high interest rate. While that may be the case for other less reputable dealers, that's not how we do business here. You may even be able to secure a lower interest rate than you would if you went the conventional route through a bank. To get more information on this, give us a call or fill out the appropriate application form online.
As for payments, we make it easy for you to get your bill paid online. Our secure online payment system is fast and simple. You can keep track of how much you still owe, and you don't have to deal with a bank's complicated payment process. You also have the option of paying at the dealership in person if you want to take care of things that way.
The last benefit of shopping at Buy Here, Pay Here car lots is that you can find just about any type of vehicle. Here at Auto Now, we offer a massive selection of over 500 pre-owned automobiles to suit every driving style. With a wide range of price points, you can even find reliable vehicles for well under $10,000. We make sure that all of our vehicles are in perfect working order so you can drive away from our lot with confidence.
Buy Here, Pay Here Requirements
In order to get approved for a Buy Here, Pay Here car loan, there are only three requirements that you need to meet. First, you must be an adult of at least 18 years of age. Second, you must have a valid Driver's license. Third, you must be able to prove that you make at least $1,200 per month after taxes. If you meet all three of these requirements, you will be approved quickly through our fast online system.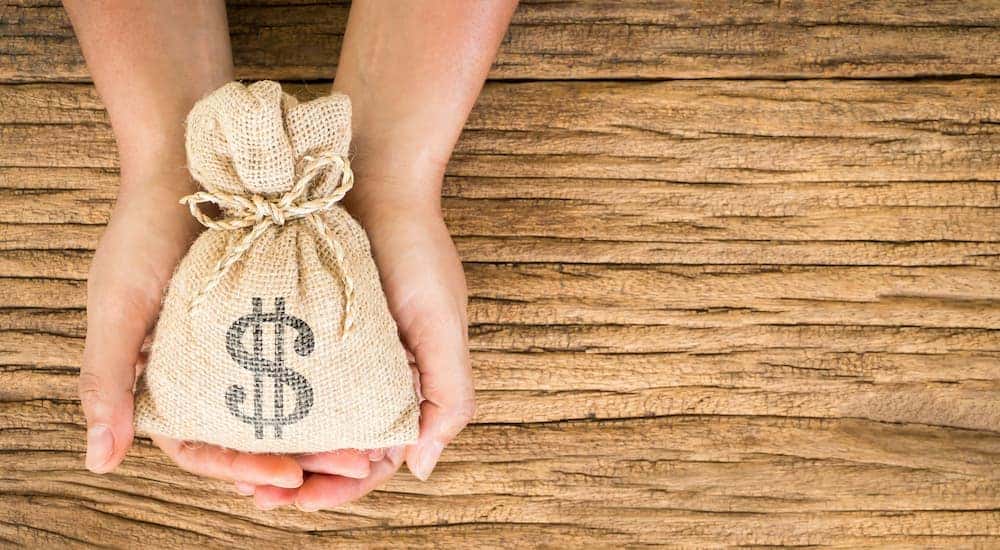 How Much Are Payments?
Payments vary depending on what kind of vehicle you get. Newer models with more advanced features tend to cost more than old vehicles. You should also keep in mind that we specialize in short-term loans. We don't want to bog you down with a 72-month loan contract looming over your head. On average, our customers pay $50 to $100 per week on their vehicle. We do require weekly or bi-weekly payments, but we also will only show you cars that you know you can afford. You get approved for your loan balance first; then you shop what fits in your budget.
What Is Considered Bad Credit?
Generally, if you have a FICO score that is under 600, that is considered to be bad or poor credit. The cutoff point for most prime loans from bank lenders is 620. However, some exceptions can be made based on other factors. That's a lot of stuff to worry about. Here at Auto Now, our Buy Here, Pay Here program allows you to finance a vehicle without having to stress about having no credit or bad credit.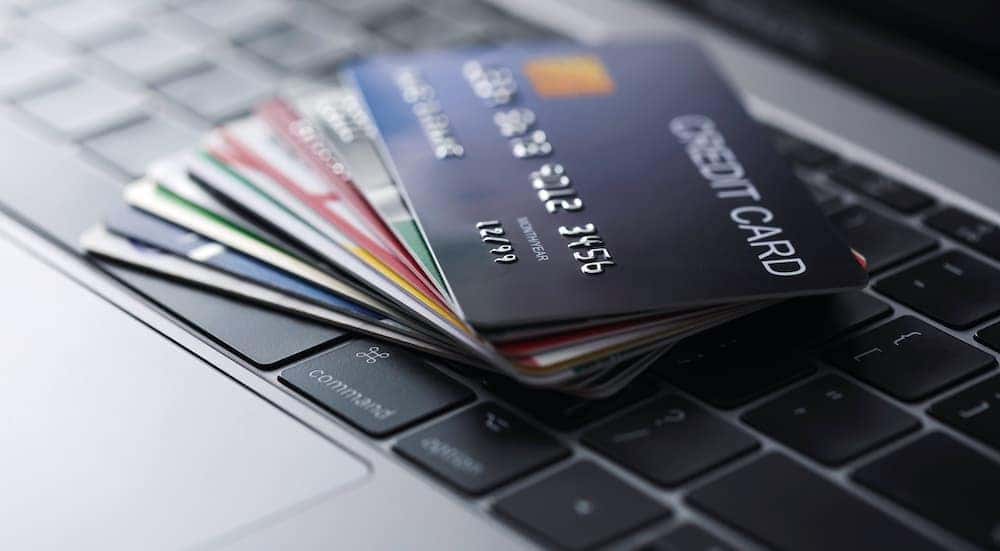 What Locations Does Auto Now Service?
While we generally see residents from Kansas City, Topeka, and Wichita, we offer Buy Here, Pay Here options for anyone from Kansas and Missouri. Our current dealerships are presently located at three Missouri locations (Wornall, Belton, and Independence) and three Kansas locations (Olathe, Topeka, and Wichita). You can see the current inventory at each dealership by selecting the location you are interested in on our website.
Auto Now History
For the last twenty years, Auto Now experts have been helping folks with zero or poor credit buy vehicles. Customer satisfaction is a top priority to our team, and we work hard to ensure that everyone who stops by ends up leaving with a smile on their face. Our Buy Here, Pay Here car lot is dedicated to helping people just like you. Get in touch with us today if you have any questions about in-stock models or our financing process. We are happy to help you get started!