Bad Credit? Not a Problem With Buy Here Pay Here Car Lots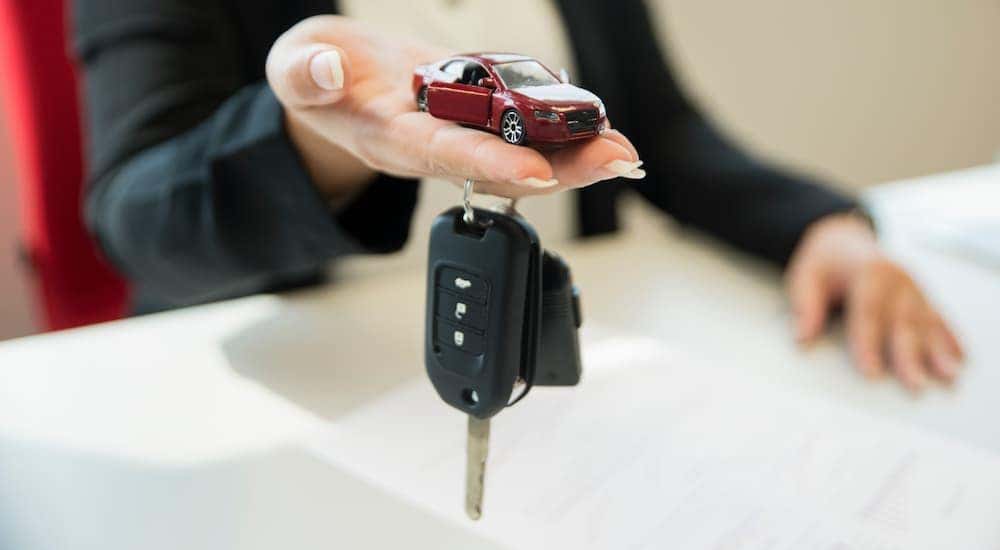 Vehicles are a necessity in many people's lives as we all have places to be at any given point. Plenty of advertisements you'll likely see on television are typically directed at a certain demographic of shoppers. Usually, the demographic in mention are the drivers who have the means of upgrading their vehicle on an annual basis, with very little regard for financial consequences. But, what do you do if you have bad credit but need a car now? Buy Here Pay Here car lots may be the answer to your bad credit car woes. At a Buy Here Pay Here lot, you can easily get a car with bad credit.
A Common Occurrence
The truth is, not every driver has the means to acquire the latest and greatest car, but they need to have a vehicle because it is the sole means of transportation available to them. Even then, purchasing any vehicle can be an expensive endeavor, and not everybody has the same credit score. What do shoppers with bad credit do when they need to acquire a vehicle for their daily lives? Not too long ago, options were fairly limited in this regard. However, we now fully recommend that you visit a Buy Here Pay Here Car Lot, such as ours, to purchase your vehicle.
As those with low credit scores know, banks aren't eager to supply you loans, even if it's for something necessary, like a vehicle. So how do Buy Here Pay Here Car Lots attempt to differentiate themselves from the traditional dealership? Firstly, all of the financing you'll sign up for is done exclusively with a dealership and not through a bank. As you can imagine, removing any third-party banks from the equation makes the financing process far quicker and more streamlined.
Buy Here Pay Here Car Lots may sound too good to be true as there's been a consistent stigma around dealerships, banks, bad credit, and so forth. But in actuality, the entire process of dealerships like ours is to grant drivers more choices for how they shop for their vehicles and simplify the lives of those who don't have the luxury of accessible bank loans. Not only are the financing options far more generous and plentiful with our dealership, but our vehicles are high-quality as well.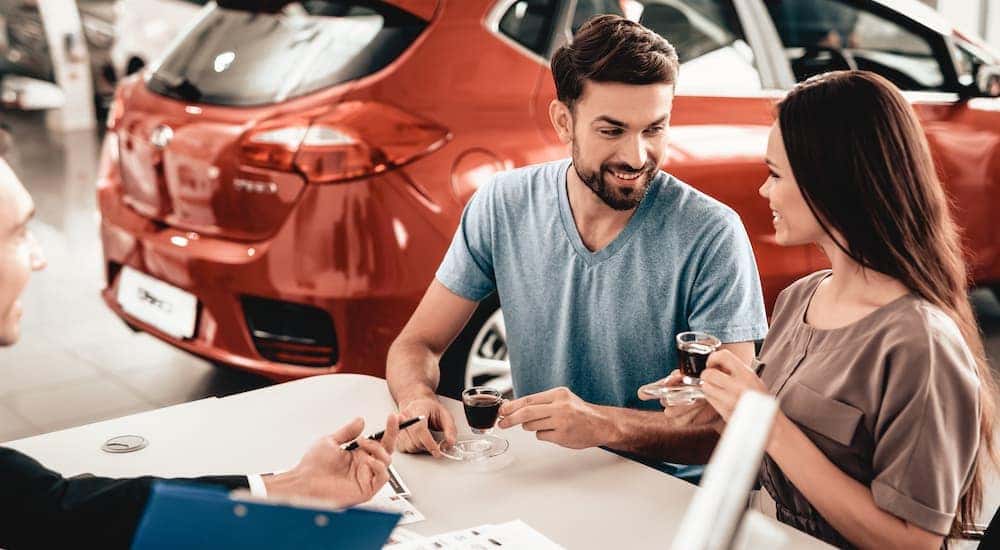 How Do I Get Started?
As previously mentioned, getting the shopping process started with a Buy Here Pay Here Car Lot, such as Auto Now, is straightforward. First, you must meet a few prerequisites to determine your eligibility. These requirements are designed to be realistic and help give us a look at what vehicles you'll be able to afford.
First, you must be over 18 years old, have a valid driver's license, and have proof of a monthly income of $1,200 after paying taxes to get started. If you meet these three requirements, then there's no reason why you wouldn't be approved. Not able to make it into the dealership this week? That's not a problem as we offer ways of applying for financing remotely, such as on our website. With our application process, you'll have the answer you need within as little as 10 minutes, meaning we won't waste any of your time, and you can get started shopping immediately.
Upon visiting our dealership, one of our friendly and knowledgeable sales representatives will take the time to listen to your current situation. Things we will ask you will include how much you can pay per month along with the type of vehicle that you'd like to drive. Want an SUV? Or maybe you'd rather a sedan, truck, or van. No matter what type of vehicle you're looking for, our vast catalog that consists of hundreds of vehicles from top-name brands has got you covered. We'll show you vehicles that are within your approved price range so you don't risk falling in love with a car you can't afford. Making payments is easy, and we offer a variety of different ways to make your payments.
Regardless of which automobile you purchase from us, your vehicle will include a powertrain warranty that protects your vehicle from a wide range of possible malfunctions. Best of all, this warranty will be valid for 24 months or as long as your odometer is under 24,000 miles. Additionally, each of our vehicles has passed a mandated inspection before qualifying for our catalog. Our dealership couples all of these terrific aspects, and this results in an experience that's simple, quick, yet unforgettable.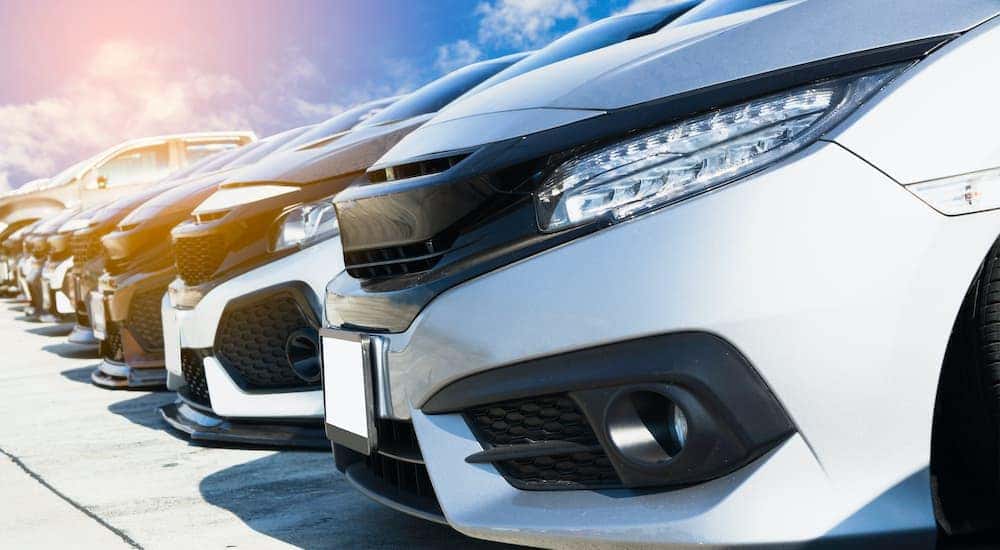 Quality Vehicles
Dealerships such as ours provide vehicles from top-named brands that were previously owned, traded in, and thoroughly inspected before appearing on our lot. These vehicles are by no means hindered by their Buy Here Pay Here status and are fully operational along with the aforementioned powertrain warranty that comes with each vehicle sold. We take pride in the vehicles we offer, and our customers wouldn't prefer it any other way. Customers will be happy to know that a low credit score doesn't result in a bad vehicle. A vast array of vehicles can be obtained at Buy Here Pay Here Car Lots, such as a 2014 Dodge Avenger, for example.
A model that was a favorite of its time, the 2014 Dodge Avenger can now be found in a large variety on our lots. This sedan is the perfect choice for those who would like a great mixture of value and performance. The 2014 Avenger can be equipped with two engines, both of which are highly capable. Coming standard with the 2014 Avenger is a 2.4L 4-cylinder that produces 173 hp and 166 lb-ft of torque with ample fuel efficiency. The EPA-estimated ratings that the 2014 Avenger receives is dependent on whether your engine is paired to the standard 4-speed automatic or the upgraded 6-speed automatic available to drivers. When paired with the 4-speed automatic, this engine gets ratings of 21 MPG city and 29 MPG highway, while the 6-speed automatic variants will net you 20 MPG city and 30 MPG highway.
For the best performance, we recommend you check out the alternative engine, which is a robust 3.6L V6. This engine significantly boosts the power output for the 2014 Avenger with a much improved 283 hp and 260 lb-ft of torque. Unlike the aforementioned 2.4L 4-Cyl engine, this V6 comes with a standard 6-speed automatic transmission. You can expect around 19 MPG city and 28 MPG highway with this engine. In addition to the performance powertrains the 2014 Avenger offers, it also features a robust interior along with a stylistic and visually-appealing exterior.
Even though this car is a 2014 model, it still offers spectacular style and performance. As you can see, you don't necessarily need to make sacrifices just because you have bad credit. This model, and many other sedans, SUVs, and trucks can be found on our Buy Here Pay Here lots with tons of engine options for high performance and stylish designs that will make you feel like you are driving a new car.
Visit Us To Get Started
As mentioned, the prospect of obtaining a high-quality automobile with a low monthly payment while having a bad credit score sounds impossible. At Auto Now, we're proud of our hassle-free and quick process. Although it may seem too good to be true, it really is that simple. Getting started is as easy as visiting our website and applying for our quick financing process.
If you'd rather apply in person, you're more than welcome to visit our location to learn how we can help you. Finding a vehicle that appeals to you with a low monthly price to match is what we're good at, and it's helped us earn a reputation as one of the top-rated Buy Here Pay Here dealerships. We have several locations, including three in Kansas and three in Missouri, so stop by an Auto Now location and get started today.