The Complete Guide to Buy Here, Pay Here in Independence, MO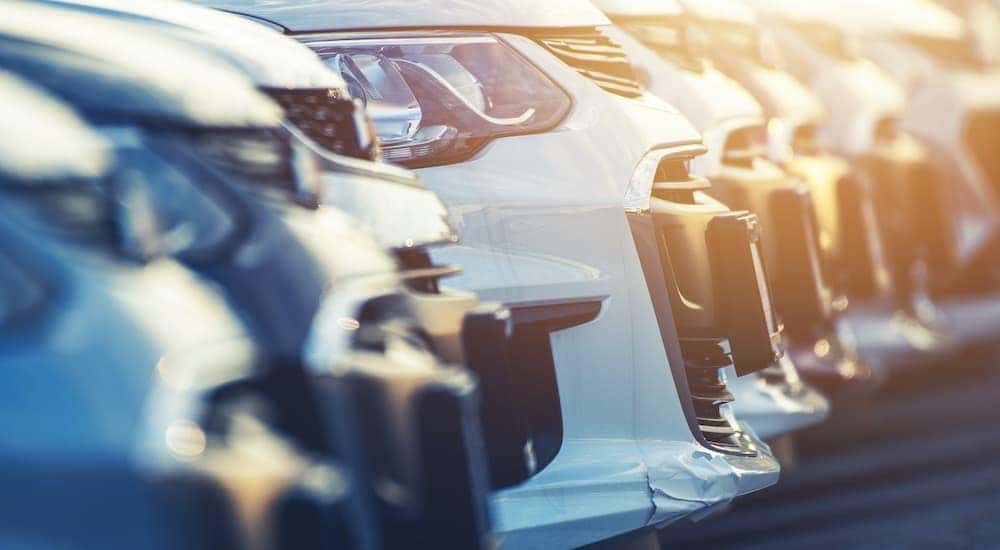 Locally owned and family operated, Auto Now is your one-stop-shop for financing a car. Serving six different locations in Kansas and Missouri, our dealership makes it easy to get a vehicle even if you have bad credit. Our doors have been open since 1996, and our knowledgeable team has managed to cultivate a reputation for reliability and transparency. If you are searching for the best place for Buy Here, Pay Here in Independence, MO, then you have landed on the right page.
What is BHPH?
BHPH is an acronym that stands for "Buy Here, Pay Here." A Buy Here, Pay Here dealership is one that handles all sales and financing in-house. That means you can buy a vehicle here at Auto Now and get financing through here as well, rather than having to get a loan through a bank. This is a fantastic solution for folks with bad credit or even no credit, as car dealers are usually more willing to "take the risk" and lend money to people who don't have stellar credit.
Whatever your circumstances are, you deserve to be able to buy a reliable vehicle to go about your daily life. However, conventional dealerships can make it difficult for you to get a car loan if your credit is low or non-existent. Getting a traditional lender to finance a car can be stressful. With Auto Now, you don't have to worry about being denied.
How Does BHPH Work?
If you are familiar with the conventional car buying process, then you know how it goes. A potential buyer stops by a dealership, browses the inventory, picks the one they like, and then the dealer talks to you about your options. Financing typically doesn't come up until the end of the process. With BHPH, things are a bit different.
Using the BHPH method, potential buyers stop by the dealership and discuss financing options upfront. This enables our experts here at Auto Now to fully understand the buyer's financial situation. It also allows our team to customize loan offers to fit into the person's specific needs. We do this to ensure that the vehicle is affordable. So, we figure out what price you can afford, then find you a vehicle that fits within that price range. This saves you from falling in love with a car you can't afford and ultimately makes the whole process easier for everyone.
Why Should I Use a BHPH Dealership?
While there are many benefits to giving your business to a BHPH dealership, the biggest one is that it is simple. Our policy is very straightforward, and our associates won't jerk you around or sneak in hidden fees. We work hard to make the process as easy and stress-free as possible. All you have to do is disclose your income, so we know it's over the required amount, and our experts will find you the perfect match.
Another great reason to buy a car using our BHPH method is that we don't make you fill out mountains of paperwork. Our friendly team of experts will make sure that you are behind the wheel of your new-to-you ride in no time. We provide an expedited experience that will have you driving off into the sunset before you know it!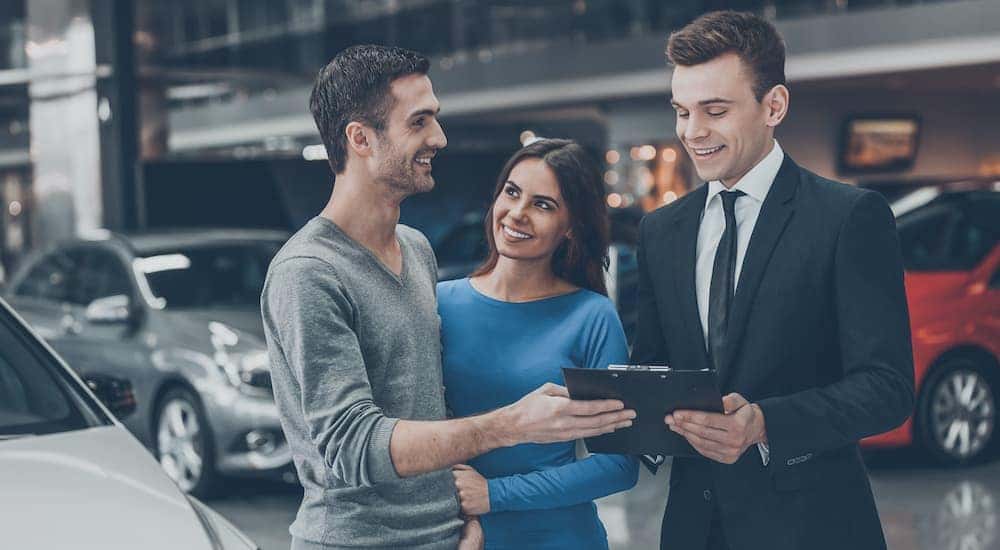 What Do I Need to Bring?
It doesn't get much easier to purchase a vehicle here at Auto Now. In fact, there are only three requirements that you need to meet in order to take advantage of our BHPH method. These are the following:
You must be 18 or older.
You must bring home at least $1,200 each month (after taxes).
You must have a valid driver's license.
Pretty straight forward, right? You'll need to bring your license to verify your age. You will also need to bring your more recent pay stubs to verify your income. Finally, you should bring one utility bill and your phone bill.
It doesn't take very long to get approval. Most buyers get approved within 10 minutes. To make it even faster for you when you arrive, you can apply for pre-approval on our website beforehand.
Choosing a Vehicle
At this point, you might be wondering about our selection of vehicles. As we mentioned before, when you discuss your finances with one of our representatives, they will help you find models within your budget. This will narrow down your selection and make the process go a lot faster. You have to waste time fawning over vehicles that are too expensive.
Here at Auto Now, we have over 500 used vehicles on our lot at any given time. Our selection is so vast that you could find just about make/model you can think of right here. How we determine which vehicle will be best suited to your budget depends on a few factors. The factors include the type of financing you will do, the total cost of the vehicle, and the down payment. Keep in mind that we cannot give you a down payment estimate until you discuss your financial situation with our experts and get approved. Once all of that is done, which shouldn't take too long, our experts will help you pick the right vehicle that falls within your monthly payment plan.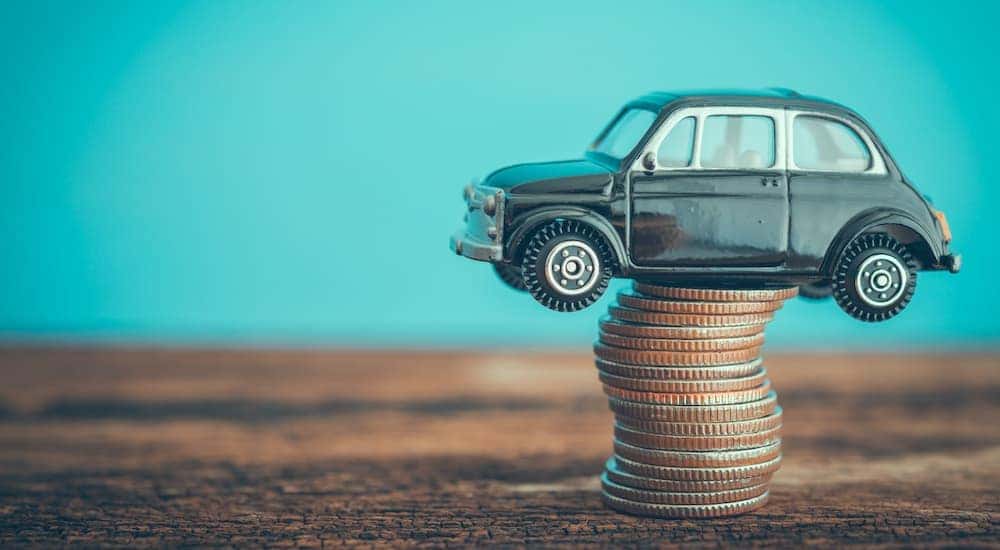 How Do I Pay Each Month?
Here at Auto Now, we make it easy to make monthly payments. There are four options. First, you can bring a check or money order to any of our six locations each month. While this option isn't the most convenient, it is available for those who need it. For easier ways to pay, you can call us or make payments online. Finally, the easiest method is the Easy Pay direct debit option. Our experts can set your account up to automatically take monthly payments. This will take some of the stress off of you.
Payments are made via short-term loans. While most conventional dealerships will stick customers with long-term loans through a third-party lender, we don't do that here. We want you to have full ownership of your vehicle as soon as possible. You don't have to worry about being leashed to a 72-month loan here. Although payments will vary, the average monthly payments that most of our customers make are $50 to $100 per week or around $300 per month. This will eat away at your loan quickly, and you will own your vehicle outright much faster.
How Do I Know the Vehicles Aren't Lemons?
Most of our used models are from new-car trade-ins. Others are bought at auctions. No matter where the vehicle came from, we make sure to give each one a thorough inspection before it goes up for sale. If the vehicle is determined to be unsafe, we won't offer it to our customers. While we typically don't fix minor cosmetic issues in order to keep the price low, we do make sure that the vehicle is sound. Safety and mechanical issues are always appropriately addressed before it goes onto our lot.
To put your mind at ease, we also offer a 24-month/24,000-mile warranty on every vehicle we sell. This covers the costs of parts and labor if something goes wrong with your vehicle. The deductible is very low, too, at only $200. Parts covered by our warranty include the AC, alternator, engine, starter, and transmission. Regular wear and tear are not covered.
Find Your Next Set of Wheels
If you are ready to get a vehicle using Buy Here, Pay Here in Independence, MO, our experts are ready to assist you. We make the process easy and stress-free. With the Buy Here, Pay Here system, you don't need to have great credit in order to get your hands on a good vehicle. Apply for pre-approval online at your earliest convenience, or get in touch with us today to learn more!