Diamonds in the Rough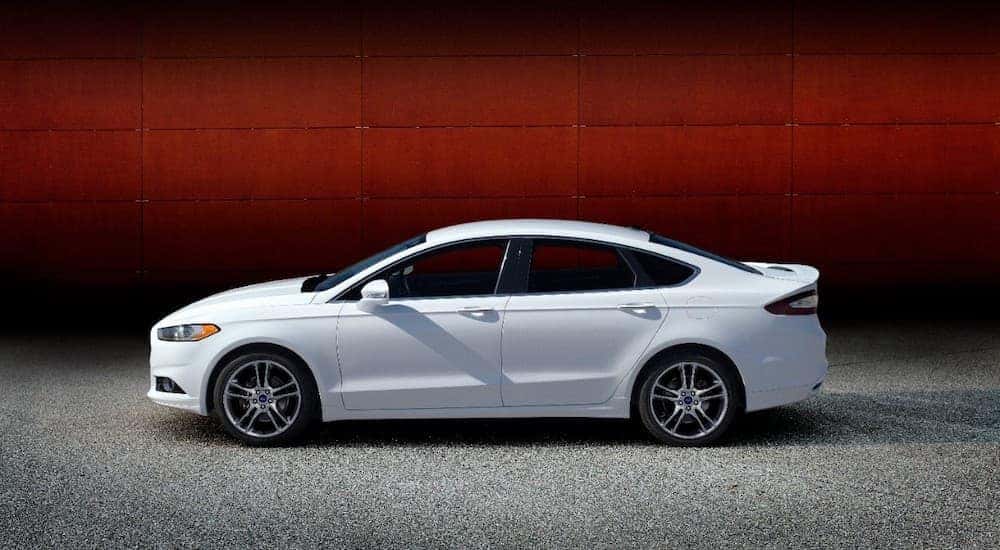 Shopping for a used car in Kansas City isn't easy. First thing's first – there are a million models to choose from. With every make, model, and year on the market, if you don't already have a favorite in mind, you're better off narrowing it down to a body type, a price range, or a key feature like AWD and seeing what options fit your criteria. Then there's the matter of financing if you don't want to pay cash and of finding a trustworthy dealer for you to work with. Fortunately, you can find dealerships that offer payment options such as "Buy Here, Pay Here" in Kansas City.
At Auto Now, we don't work with lending institutions like banks and credit unions to finance our sales – we act as the bank for you! The result is a low-stress, hassle-free experience for any local who's got a down payment and the means to make modest monthly installments. You'll complete an application before you even start shopping, so once you find the car you want, it's a simple matter to make it yours. The best part is that with a Buy Here, Pay Here dealership, your credit score won't haunt you by denying you access to a loan––by acting as the bank, we can finance any customer and give you the chance to restore your credit for future purchases.
We hope that's got you excited to work with us for purchasing your next vehicle. But that brings us back to the first problem – what to pick? There's a lot of great used vehicles out there, after all. Our specialty is 5-15-year-old cars, minivans, trucks, and SUVs that fall in the $10,000-$20,000 price range. If we could make a recommendation, shoppers in that price range would be hard-pressed to do better than a Ford Fusion, Honda Accord, or Honda CR-V, so let's start there!
Ford Fusion
The Ford Fusion has been an excellent replacement for the early-00's Ford Taurus. With two generations of production delivering unique styling and options year after year, shoppers have many great models to choose from. Consider the 2007 Fusion to represent the first generation. Tuxedo-like styling grabs the attention first; while driving, the excellent handling becomes the center of attention. That's thanks to a short and long-arm front suspension design, an advanced alternative to popular MacPherson strut designs that delivers a Euro-car steering feel. At almost 16 cu.ft., the trunk size is above average for mid-size sedans, and it's quite fuel-efficient, making this a practical driver with low emissions too. Look for models with the 3.0L V6 engine for the most engaging experience from this year.
2013 saw the Fusion completely redesigned – at a first glance, this Fusion looks like an Aston Martin! Don't be fooled by the even-cooler looks; the redesign emphasized safety and efficiency above all else. The slightly-larger 2013 Ford Fusion earned a 5/5 star overall safety rating from the NHTSA and was named a Top Safety Pick+ by the IIHS, meaning it's one of (if not the) safest cars of the year. It was also an early adopter of advanced driver assist technology – look for blind-spot monitors, adaptive cruise control, and active parking assists when you test drive a 2013 Fusion.
Depending on your preferences, also look for special features like AWD for improved handling, turbocharged engines for lively acceleration, and Hybrid/Energi models for fuel efficiency numbers that still compete with new hybrids today. Whether handling, acceleration, or efficiency is your "thing", there's a 2013 Fusion for you!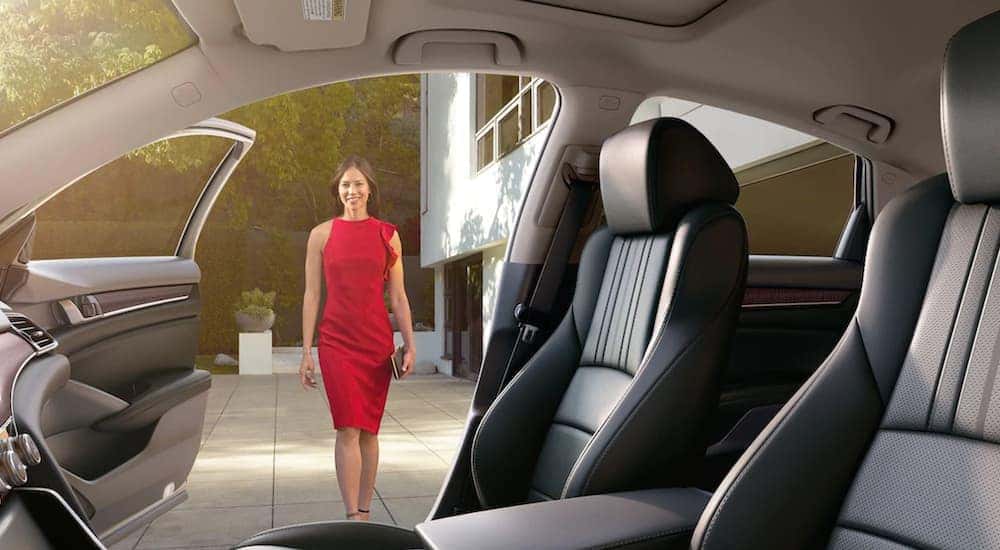 Honda Accord
Year after year, especially in the '00s and '10s, the Accord is always at or near the top of its class for exceptional value, efficiency, performance and quality. The 2007 Accord stands out among its brethren with excellent reliability, low expected cost of ownership, and superb safety scores to round out the package; a best-possible "good" rating from IIHS and 5/5 stars from NHTSA for frontal impacts earn it that evaluation.
Similar to the Fusion, Honda deviated from the MacPherson strut script and gave the Accord a double-control-arm front suspension to deliver engaging handling that is a defining trait of the always-practical Honda sedan. With a huge range of trims and options, there's a lot of special features to keep an eye out for.
Some models will have a V6 engine that produces up to 253 hp, putting the Accord into near-muscle car territory. It's also possible to find the 2007 Accord with an I-4 engine and a manual transmission if you prefer stick shift; you can achieve 28/35 MPG city/highway with that powertrain if you coax it. However, efficiency-minded drivers should keep an eye out for Accord Hybrid models, perfectly balancing performance with efficiency.
When it was new, the 2007 Honda Accord was the mid-size sedan to have; the 2007 Fusion's primary selling point in comparison was a significantly lower cost. Over a decade later, that advantage is gone, so the better choice comes down to which models you can find at your local dealership and which one feels better for you. Fortunately, both are spacious, efficient, and reliable, so you can't go wrong!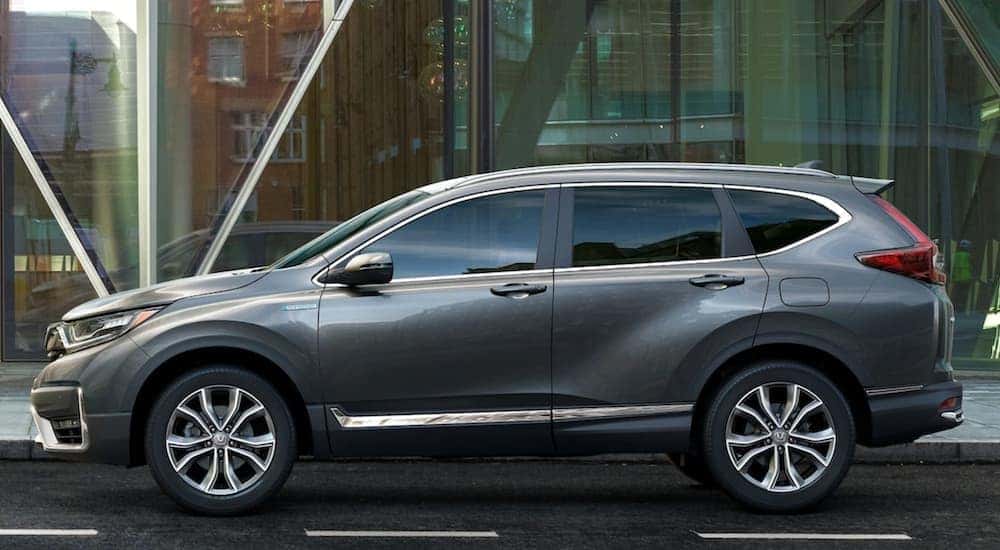 Honda CR-V
When Honda introduced the CR-V, the crossover segment was young and uncrowded. While this is certainly no longer the case, the CR-V continues to be among the best CUVs year in and year out. With impeccable reliability scores, there are thousands of CR-Vs from the '00s and early '10s still on the road today, with many model years earning recommendations from reviewers around the country. The point being, a used CR-V (even an older one) is a safe, high-value selection.
Take the 2011 model year. Perfect reliability scores from U.S. News and World Report make it a great find in any trim. The 180 hp engine averages 26 MPG combined The driving experience is quiet and composed, with good visibility through all windows and an automatic AWD system that distributes power to the rear wheels as-needed for improved traction. Foldable seats adapt to any loading situation and deliver up to 72.9 cu.ft. of cargo volume (similar to a full-size pickup bed). 6.7" of ground clearance allows it the freedom to journey off-road with little fear of hitting obstacles.
We'd pay special attention to the 2011 Honda CR-V's EX-L trim. The top-tier CR-V provides superb comfort-oriented features such as 10-way power adjustments for the driver's seat, dual-zone climate control, and a premium sound system. The CR-V's only drawback is that it only seats 5; if you're looking for something with three rows of seats, turn to the 2011 Toyota RAV4, which matches the CR-V's incredible reliability and features optional 3rd-row seating. Besides that, the "better" vehicle is a matter of styling preference; we'd happily send you off in either crossover!
An Automotive Gold Rush
When you're shopping for a used vehicle with bad credit or a tight budget, just finding a good place to buy from is challenging enough. Auto Now is proud to be a Buy Here, Pay Here dealership enabling Kansas City drivers to stop worrying about the finances and start focusing on the car. We think shoppers looking for used vehicles in the $10,000-$20,000 range should emphasize efficiency and reliability to keep costs down over the life of the purchase, which is why we recommend these models as prime selections if you can find them.
The 2007 Ford Fusion delivers on both fronts, while the redesigned 2013 model takes efficiency to a modern standard. The 2007 Honda Accord is smaller than the Fusion, but its legacy of excellence and high value (plus the inclusion of a Hybrid model) make it a great find in any trim. Finally, the 2011 Honda CR-V's impeccable reliability score, fantastic versatility, and well-rounded features list in EX-L trim make it easy to commit to an offer. Our inventory is always changing, so if you don't see one of these models on our lot, ask about them anyway and check back often so that when we do get them in, you won't miss out on these excellent used cars!