Auto Now of Wichita, KS: Everything You Need to Know About Our Warranty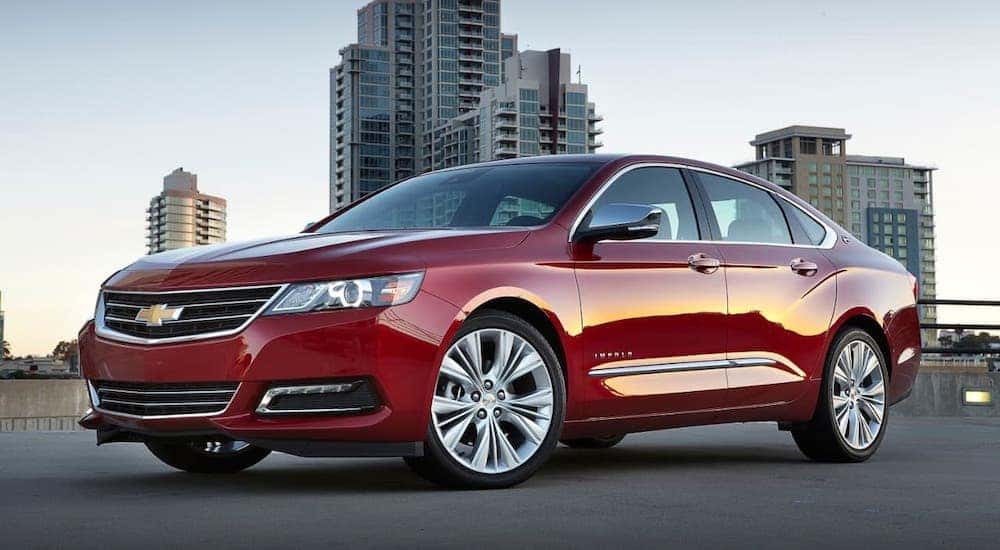 So you are looking to buy a new vehicle? That's great, and we're sure that you have done a lot of research on your car of choice: a car's accident record, average performance, safety features, and such are all important factors to take into consideration. That said, many consumers fail to look up one of the most important factors during a car purchase: a vehicle's warranty. Here at Auto Now, your buy here pay here Wichita, KS, dealership, we understand the importance of having a strong warranty, even when you buy a used vehicle.
What Is In a Warranty?
Warranties are the backbone of your vehicle's health and wellbeing. A warranty acts as a kind of insurance for when worst comes to worst; a warranty is a guarantee that the manufacturer or dealer of a vehicle will repair a vehicle should it need repairs. Malfunctions are an unavoidable part of owning a car, and that makes having a good warranty incredibly important should your vehicle be damaged in any way.
Not all warranties are the same, of course. In general, warranties vary in three main ways: the period of coverage, affordability, and extent of coverage. Increasing all of these areas make for a good warranty deal, so make sure to do your research before buying a warranty.
The period of coverage is the amount of time that a warranty is valid for use. Naturally, the longer that a warranty is usable, the better off you are because repairs will become more necessary as time goes on. Affordability refers to the cost of having a warranty, including deductibles and other fees required to make a repair. These kinds of fees will always be less than the cost of repairs without a warranty, but lower fees are better. Finally, not all warranties cover everything. The best warranty is the one that covers the most repairs, as it will give you the highest amount of security knowing that your vehicle will be covered regardless of the situation.
To sum that all up, a warranty is defined by three basic principles: coverage period length, affordability, and the extensiveness of covered repairs. That said, what does this look like in the real world? Here at Auto Now of Wichita, we take our warranty policy very seriously and operate under the basic principle that everybody will be happy if the process is simple and easy-to-understand. We aim to take the hassle and worries out of repairing your vehicle, so our policy is a good example of what a good warranty should look like.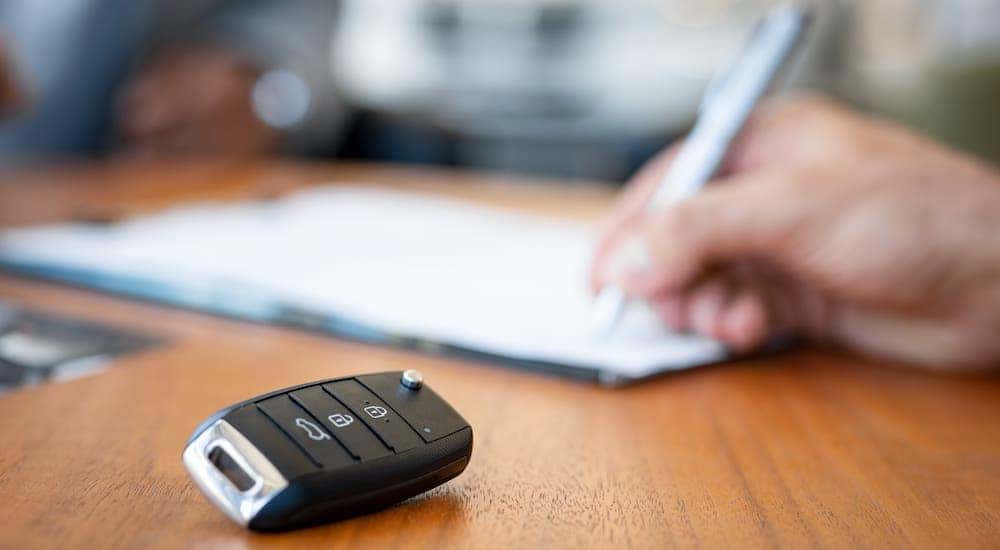 What Does a Warranty at Auto Now Look Like?
Here at Auto Now, we have a very comprehensive policy for vehicle warranties. We offer a worry-free warranty which covers a wide variety of different repairs: from alternator repairs for when your battery isn't the reason your car isn't starting to brake repair when your main cylinder isn't working the way it should. We even reimburse towing costs up to $100, so we are all about making sure you have less to panic about. For that to happen, we make sure that our coverage is extensive with a wide variety of repairs, long-lasting so that you can better understand your repair schedule before footing the costs yourself, and done at a reasonable deductible.
Special repairs that we cover include engine, transmission, transfer case, drive axle, and a wide variety of other areas. We have some of the best mechanics in the area, so you can leave the lot knowing that your vehicle is being repaired by people that will get the job done. Other dealers may provide warranty plans that are limited and don't include important repairs, but we provide the most extensive list of covered repairs to be found in the area. We even cover the cost of fluids and lubricants in our warranty repairs. We offer such an open and easy-to-understand list of repairs because we want this process to be a worry-free experience for everybody involved.
The extensiveness of our warranty plan is clear to see, but what about the other factors? One of the great benefits of our policy is that our plan covers repairs for up to 24 months or 24,000 miles after purchase – that is much longer than the typical 90-day coverage you will find on used models. Even the longer used warranties will generally only last you a year at best, so there isn't a deal better than the one you can find here at Auto Now of Wichita. Finally, our deductible is only $200 per repair. That way, you won't need to worry about paying too much for a repair when you need something fixed.
With an A+ in all three parts of a warranty, you can't get a better warranty than the one found right here. It's easy to see how our extensive coverage, low prices, and long warranty period make for a good warranty plan. Hopefully, this made warranties a little more clear; as long as you avoid under-coverage, expensive deductibles, and short trial periods, you are sure to find the best warranty for you.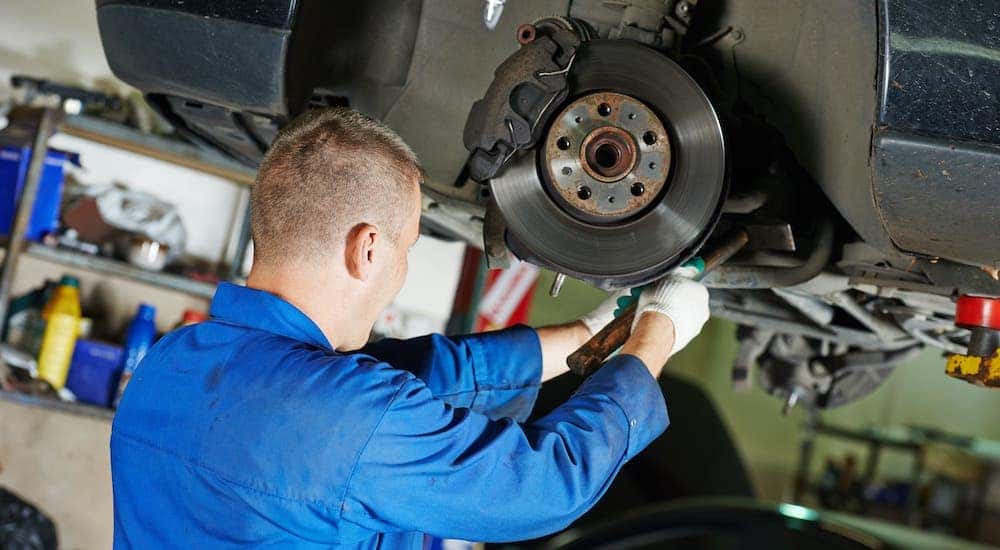 What to Do When Repairs Are Needed?
As mentioned before, we offer the most extensive warranty when it comes to repairs, but what does this look like in more detail? Generally, we offer coverage of all internally lubricated parts and a select group of other parts. Our complete schedule of coverage offers repairs in all of the below categories:
Engine
Transmission
Transfer Case
Drive Axle Assembly
Electrical
Steering
Suspension
Heating & Cooling
Brakes
Fluids, Lubricants, and Filters
Please be aware that we do not cover repairs covered by the manufacturer's warranty or repairs associated with a manufacturer's recall. In these circumstances, you should contact your manufacturer for more information on their warranty and further instructions. Also, alterations to a vehicle that put it outside of the manufacturer's specifications are not covered under our warranty. Modifying vehicles can be dangerous and hazardous to the driver, and we are not responsible for damages to the vehicle due to these means.
If you are looking to repair a covered part under this warranty, then the rest of the process is simple: you should deliver the vehicle to one of our dealerships. If you are within 100 miles of the selling dealership, you must return it to that dealership. If you need emergency repairs outside of normal business hours, then please deliver the vehicle to a licensed repair facility. Your safety and the wellbeing of your vehicle are of utmost importance, and we will reimburse you the cost of any emergency repairs done at a reasonable price.
What Have We Learned?
As you can surely see by now, warranties are not a simple topic. Warranties are diverse and full of variety when it comes to the extensiveness of covered repairs, the affordability of a plan, and the length of the warranty's coverage period. We take warranties very seriously here at Auto Now to make the process easier for everybody. If you have more questions about warranties here at Auto Now of Wichita, why not pay a visit to one of our dealership locations today? We are always ready to provide Kansas drivers with reliable used vehicles that they can count on.