10 Affordable Sedans Designed to Last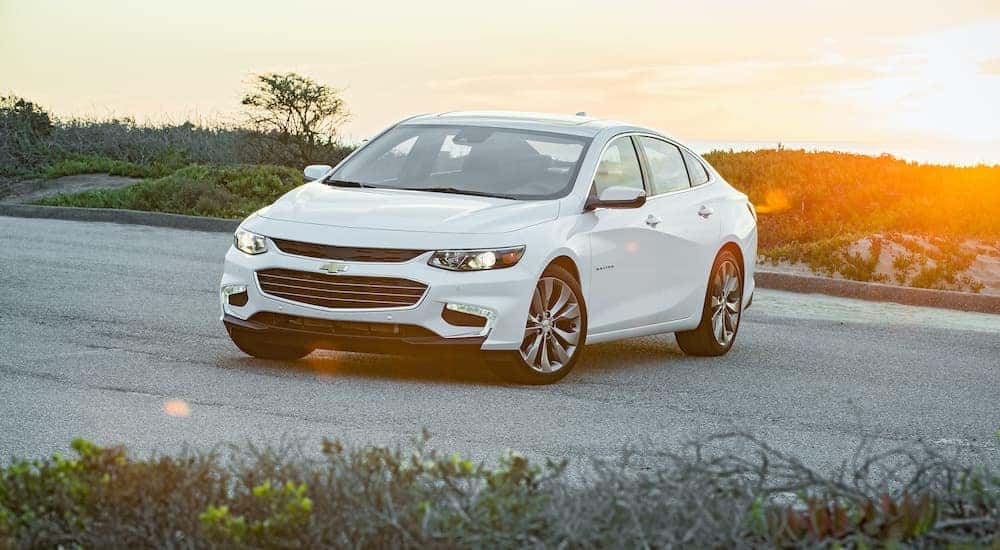 If you need a new car fast, you might be feeling the pressure. Maybe your old car has been involved in an accident, or you just received a shockingly high repair quote and need an escape route. You might even be feeling a little car envy and want to trade-in for a new car with all the shiny new technology. Thankfully, some dealerships make car buying surprisingly easy, with fast approval processes and generous offers for low-credit buyers. Some used car dealerships, like Auto Now, even offer Buy Here Pay Here car loans, where you omit dealing with greedy, big banks and finance directly with the dealer!
However, knowing what to buy can be just as complicated as finding where to buy. How can you be sure an affordable car is actually a good investment? Cheap doesn't always mean good. On the other side of the coin, expensive doesn't always mean good, either. That's why we're compiling a list of our 10 favorite affordable sedans. These versatile cars are each low-cost, popular, reliable, and a long-lasting investment.
Chevy Malibu
Consistently a well-priced sedan, the Chevy Malibu is great for everyday commuters and those looking for a compact family vehicle. Known for its excellent exterior styling, spacious interiors, and ample storage space, especially in the trunk, the Malibu combines function and style in a low-cost package, no matter the year. You'll enjoy the excellent handling and a smooth ride every day, too. For excellent driver-assist and infotainment technology, search for a Malibu from 2016 or sooner.
Hyundai Sonata
A used Hyundai Sonata is a great investment, especially because of its famously high fuel economy ratings. If you can find a Hybrid version at your local used car dealer, get one before it's gone, as these extremely efficient models are sure to go fast. You don't just save on fuel when you buy a Sonata, either. These sedans are known for their refined, luxury cabins and excellent safety features, too. This is ultimately a great buy for young drivers or anyone looking to save.
Honda Accord
The Accord consistently earns top marks from automotive critics, and it's easy to see why. From its incredibly long-lasting powertrain to top-rate fuel economy, every edition of the Accord is an excellent investment. Styles vary by year, so each version has its surprises. However, newer editions will enjoy superior safety features. Even a used Accord will stick around for the long haul.
Dodge Charger
For surprisingly great performance in a sedan package, choose the Dodge Charger. This vehicle offers sports car driving at low prices, especially when you shop used. It's a full-size, 4-door sedan that's surprisingly roomy, with ample legroom and storage space, too. Its famously tough, aggressive look and delightful engine growl can part crowds and catch plenty of attention. Best of all, the Charger is consistently safe, with many editions earning 5-star safety ratings from the National Highway Traffic Safety Administration.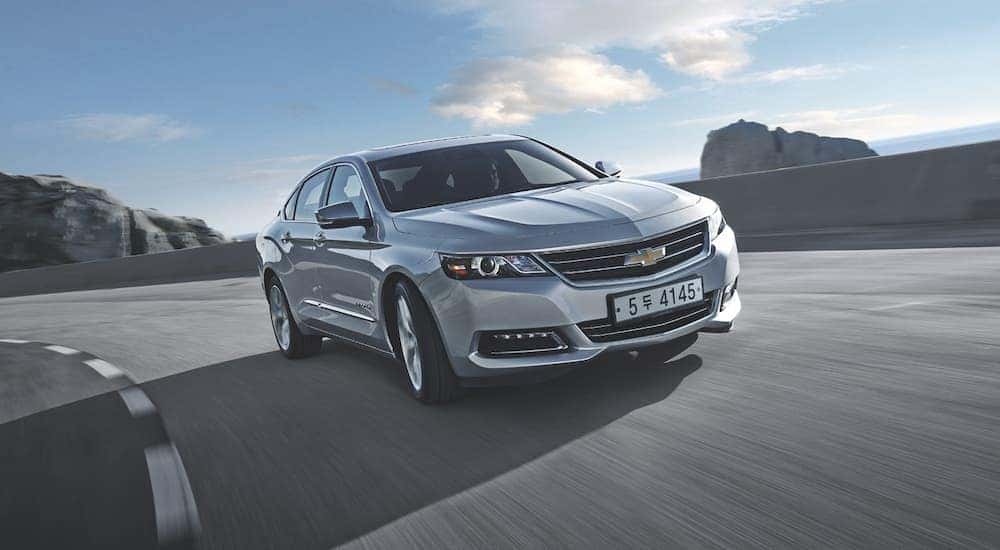 Chevy Impala
A popular sedan known for its classic body style and balanced features, the Impala has an impressively styled cabin that's comfortable and luxurious. Impalas are perfect for families, those looking to save with impressive fuel economy, and car shoppers on a budget. Every edition since 2016 has come with smartphone compatibility and wireless charging features, too, so it's perfect for hardworking drivers and those who can't hit the road without plenty of entertainment on-hand.
Honda Civic
This is one of the most popular vehicles for commuters on a budget, and used car dealerships know very well that Civics are among the quickest to leave the lot. Stylish, comfortable, and consistently ahead of the game when it comes to innovative tech features, the Honda Civic is an all-around great sedan. Depending on the trim, you can enjoy a low-priced but long-lasting powertrain, turbocharged and manual transmission performance drives, and a luxurious interior.
Toyota Camry
Sedans are probably Toyota's best performing body style, and the Camry may very well be their mascot. Intensely reliable, known for the rarity of complications year after year, and well-equipped, Camrys are the way to go if you want exceptional quality at a low price. That's the definition of genuine value. Recent versions are packed to the gills with safety features and dynamic, driving performance boosters that make this car both fun and low-risk to drive. The Camry is a favorite among parents shopping for young drivers, and parents consistently appreciate the Camry's simplicity and low price.
Dodge Avenger
The Avenger has been out of production since 2014, but it's nonetheless a great find if you can locate one. This sedan was popular for its attractive pricing and reliable performance, especially if you can find an upgraded V-6 model like the R/T. Fun to drive and lovely to listen to in action, the Avenger is just as aggressive on the road as its name may suggest. Even better, its interior offers a surprising level of comfort and polish that appears far more recent. If you want to save big at the used car dealership, try an oldie but a goodie like this one, which will certainly hold up against newer sedans.
Toyota Corolla
One of the most consistently fuel-efficient vehicles in the world, offering close to 40 miles per gallon, depending on the model, the Toyota Corolla is an enduring favorite among car shoppers. They're reliable, extremely long-lasting, and require far less upkeep than other, more finicky sedans. Even much older, used models are sure to offer a like-new experience. You can rest assured that when you take home a Corolla, you'll be able to rely on this sedan for a very long time.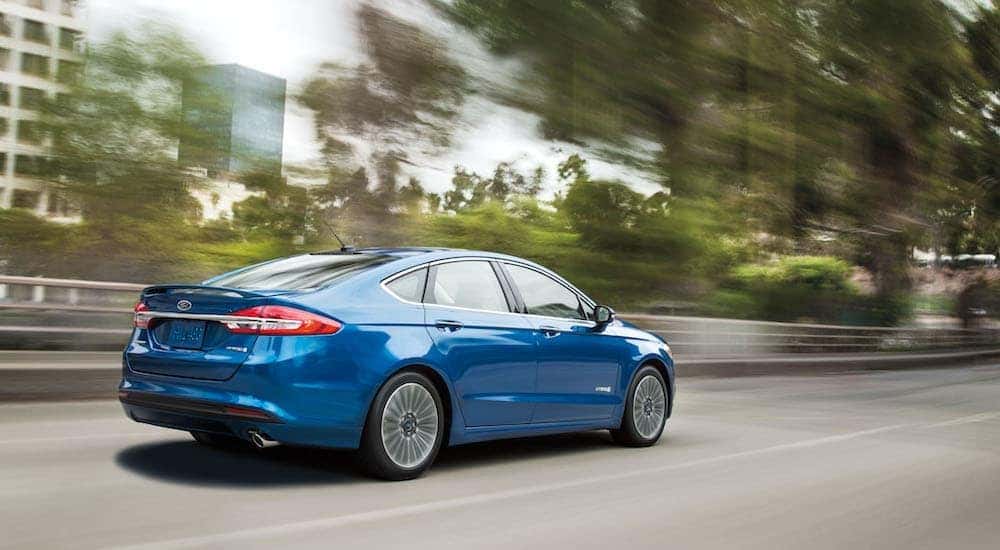 Ford Fusion
Nearly every Ford Fusion owner has absolutely loved their sedan, and when you take a closer look at one, it's easy to see why. These attractive cars are wrapped in a surprisingly elegant exterior that may seem uncharacteristic of the Ford brand. Various trims offer a very different experience, even as the base model includes generous offerings of safety features and tech. Sport editions offer an outstanding drive, while Platinum editions feel about as high-end as Ford can get, without the luxury price tag. Bonus points if you can find a hybrid model, which, despite the higher sticker price, will save you so much money at the pump without compromising agile performance.
Shop with Auto Now
These 10 popular sedans are sure to satisfy, especially for the price, but where you shop is just as important as what's on your shopping list. For a wide selection of highly-rated used cars at low prices, shop with Auto Now. Our vast inventory includes the popular auto brands above, as well as other popular sedans from top names. However, our inventory changes all the time, so be sure to act fast!
You can stop by and see us in one of our six locations across Kansas and Missouri, or browse our online inventor. Shop vehicles by make, model, trim, year, and more, and even apply for an auto loan right on our website. We proudly offer Buy Here Pay Here loan services, so you don't have to deal with expensive bank rates or highly selective credit score reviews. Auto Now makes it easy for all drivers to find an affordable, quality car – just ask our long list of satisfied customers. So no matter how you shop, we look forward to helping you secure the vehicle you want at a price that works for you.